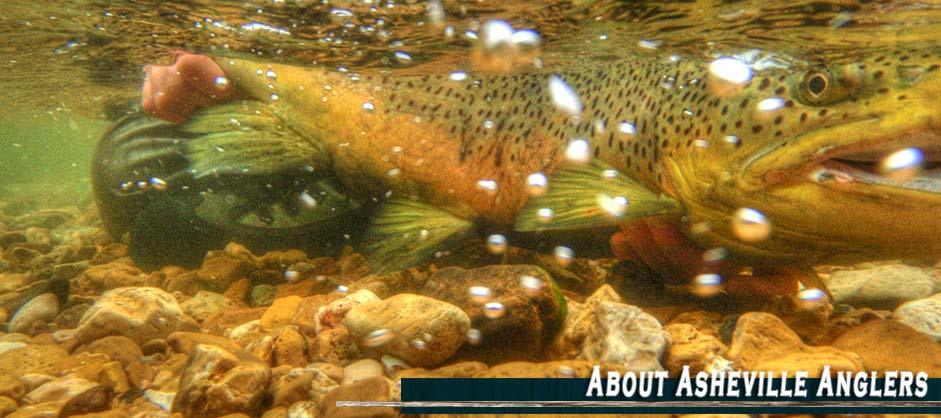 About Asheville Anglers Guide Service
Asheville Anglers Guide Service is owned and operated by Jay Dodd and Travis Honeycutt. Both Jay and Travis are locals of area, and take great pride in their home, and guide service. Asheville Anglers has been in operation since 2003 and will be for many years to come. There are many great fisherman in the world, but few great fishing guides. A great fishing guide has to not only enjoy fishing, but enjoy teaching and passing on their knowledge to others. "Our goal is to make each and every day on the water the best experience possible".
Staff
Asheville Anglers provides all gear, tackle, and equipment on every guide trip. Each guide is outfitted with a comfortable hard bottom drift boat, sage and orvis rods and reels, and nothing but the best flies and lures available. Experience a first class guide operation with Asheville Anglers each and every trip! Please read into the guide bio's for more info.