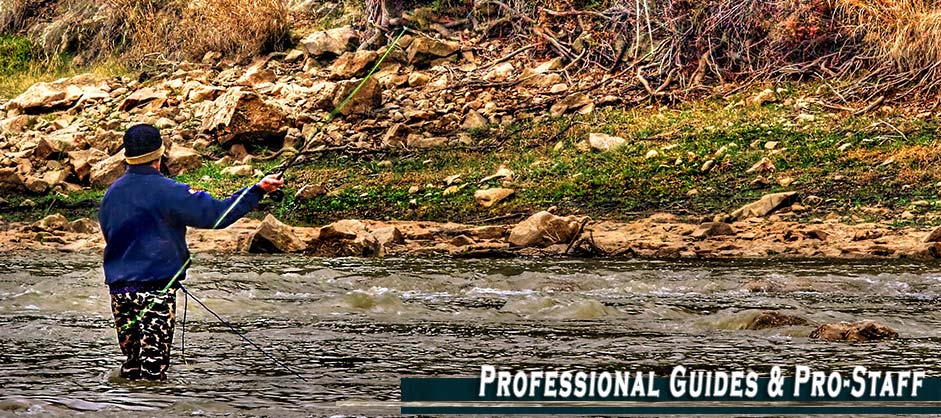 Your Pro-Staff at Asheville Anglers of North Carolina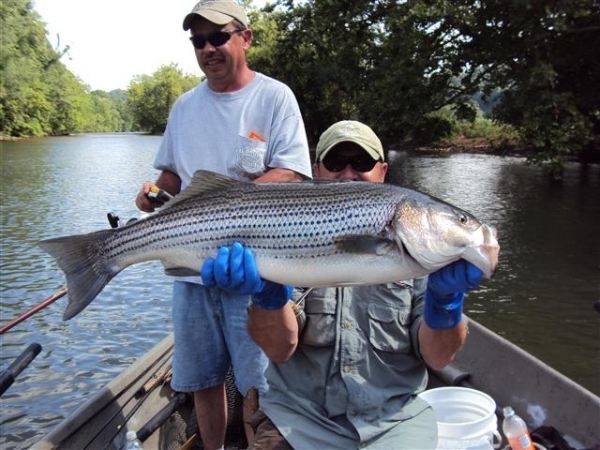 Jay Dodd
Jay Dodd started fly-fishing for trout at age 2. His father and mother were avid trout anglers. By age 21, Jay was competing in the Red Man Tournament trails of professional bass fishing. He was the first Musky guide on the French Broad River, an avid waterfowl hunter, and fly fishing instructor. Jay has over 30 years experience in all aspects of southern Appalachian outdoors.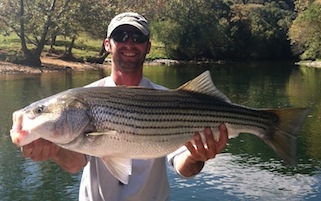 Travis Honeycutt
Travis is an Asheville local as well, which is very evident once you hear his accent! From a very young age fishing and hunting became Travis's LIFE. Travis received his degree in Automotive Technologies and worked as Ford Technician after college for a very short time before pursuing his true passion of guiding. Travis has been a full time fishing and hunting guide for over a decade now and enjoys nothing more than a successful day on the water or in the field chasing big game.
He spends the majority of his year at his home in north Asheville guiding fisherman to trout, smallmouth bass, and stripers. But will most likely be in Texas during the fall and winter months running Buck and Bull Outfitters, and chasing, whitetail, elk, and mule deer. Travis is very passionate and energetic about his profession, and counts it a true blessing to be able to pursue his career as a full time hunting and fishing guide. A day on the water with Travis will no doubt leave you a happy angler!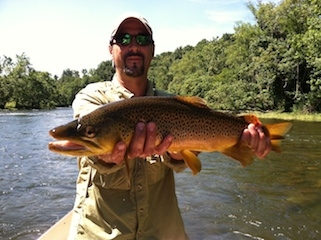 Gus Katsianius
Gus is also a local to the Asheville area. He is a full blooded Greek fishing machine. Gus is an avid outdoorsman and runs a successful construction company full time. On the weekends or off days you will most likely find him on some body of water fishing. Gus is an accomplished fly fisherman but his true passion lies in the French Broad chasing trophy smallmouth. No one has caught more giant smallies than Gus, but it's generally because he fishes way more than he rows the boat! His famous move is catching a giant smallmouth from the center of the boat while he is supposed to be rowing. Gus is a dear friend and a great fishing guide. A day on the water with Gus is assured to be a success.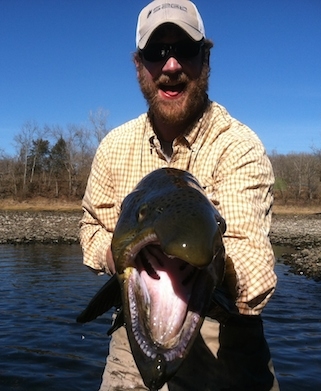 Forrest Marshall
Forrest was born and raised south of Asheville in Rutherford County. Forrest has been an avid fly fisherman and fly tier from an early age. His mentor, Tim Brigmon, fished with and taught each of us about all the great fishing in this area. Forrest graduated from UNCA with a business degree but like the rest of us decided his business was FISHING! Forrest is well versed in all aspects of fishing but specializes on our Tennessee tail water fishing. He knows these waters as well as anyone in this area and any day on the river with Forrest is guaranteed to be successful and a learning experience.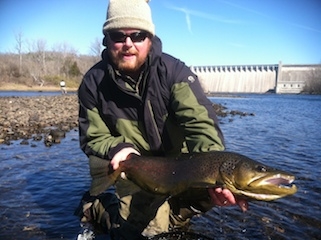 Jake Chiles
Jake Chiles is a native of Asheville North Carolina, who has spent most his life fishing our waters. Jake and Travis were both taught to fly fish by Jake's father John. If he only knew the trout bums he was creating then….Jake is a seasoned guide, fly tier, and fisherman. He is well versed on all of our species and waters. Though he received his degree in Landscape Architecture from NC State, and runs a successful landscaping company, he is constantly looking for reason to be on the water where his heart is. A day on the water with Jake is assured to be an enjoyable and successful outing!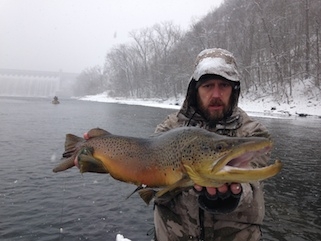 Jason Janow
Jason Janow is an Appalachian native of Amherst Virginia, but has live in Asheville since 1999. Jason or "Janow" as we all call him is a great outdoorsman. He grew up pursuing whitetail and any fish that would bite! Janow graduated from Haywood Tech Crafts and Jewelry program with honors and distinction. So if you are in the dog house for going fishing again, or just looking for a special hand crafted gift for your wife or girlfriend, check out his work at Jason's Metal Smithing. He is an accomplished artist, metal smith, and fly fisherman. A day spent with Jason will assured to be a great one!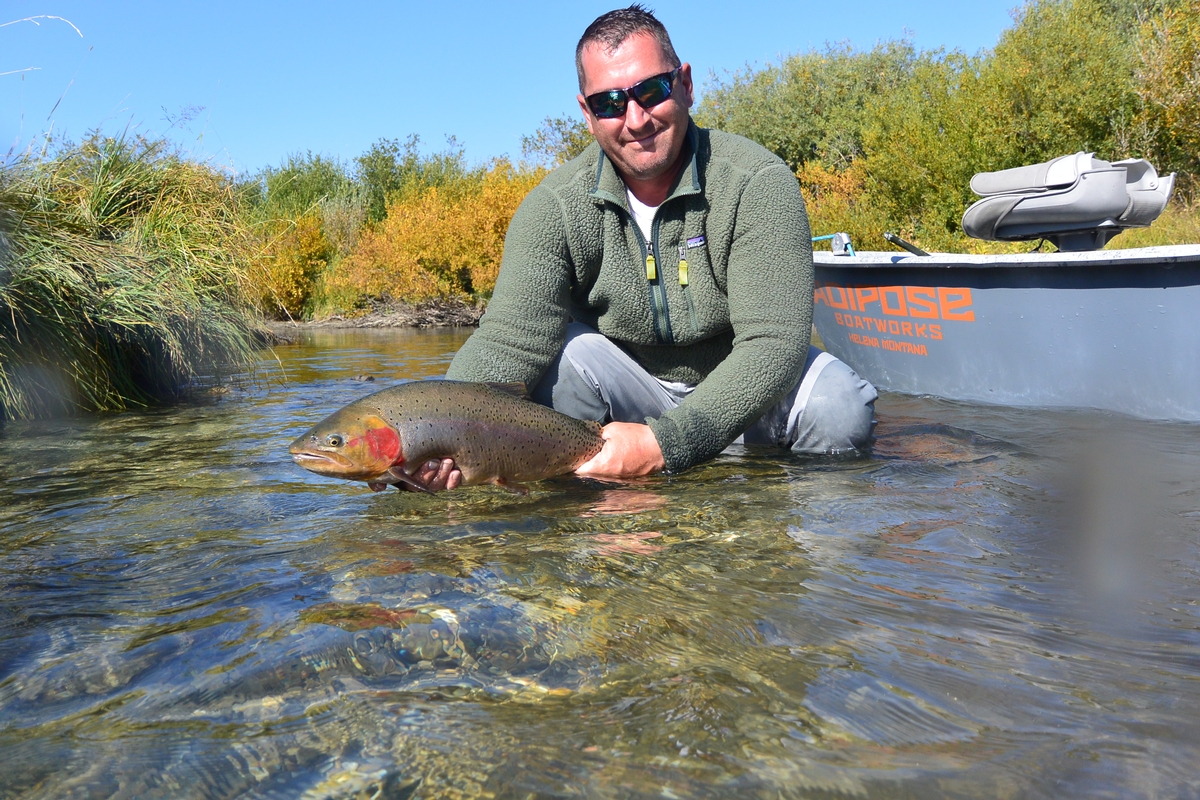 Travis Brotherton
Travis Brotherton is an Asheville native who started his passion for fishing at an early age through countless hours with his grandfather on the water. Travis has over 20 years experience in all aspects of the southern Appalachian and Lowcountry outdoors. Travis is an avid guide and fishing instructor in all native water species. A day on the water with Travis will always be an enjoyable one…one to remember!